Teachers Favourite Food
We asked our teachers…
What is your favourite food here in Spain?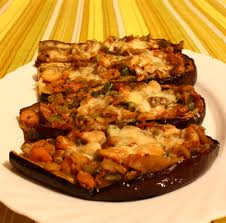 Tony:
It's a tie between Stuffed aubergine and Catalan bread with tomatoes.
---
I like pimientos del padron and I love all the seafood here too.
---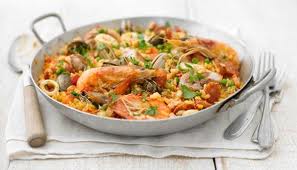 Marianne:
What else could it be but……PAELLA!!! I had never tried it before I came to Barcelona 12 years ago but now I couldn´t live without it! The best paella I´ve ever tasted is at a restaurant in Port Olympic of Barcelona and at 10€ a bargain price too!!!
---
Calamari sandwich! It's a bit greasy but goes down beautifully with a lovely glass of Rioja wine.
---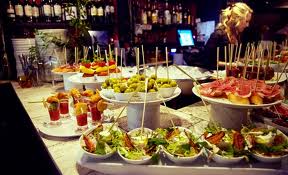 Cliff:
Pinchos from The Basque Country
---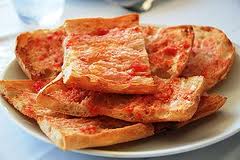 Amanda:
Pa amb tomaquet. Fresh fruit and salad.
---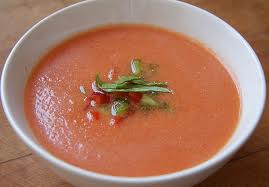 Natalie:
I love the Mediterranean diet overall, but a couple of my favorite foods are paella and gazpacho. Yum!
---
Another hard question to answer…. I LOVE tortilla de ajos tiernos, like escalivada a lot…. romesco, gazpacho…. I dont know…. I couldn't choose just one thing.
---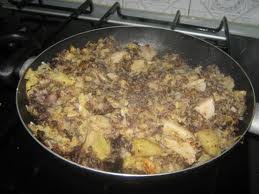 Niall:
I'm a big fan of guisantes with jamon, but my favourite food has to be trinxat de la cerdanya. It's got similar ingredients that you find in Scottish food, but it's nice and garlicky and it's not deep-fried!
---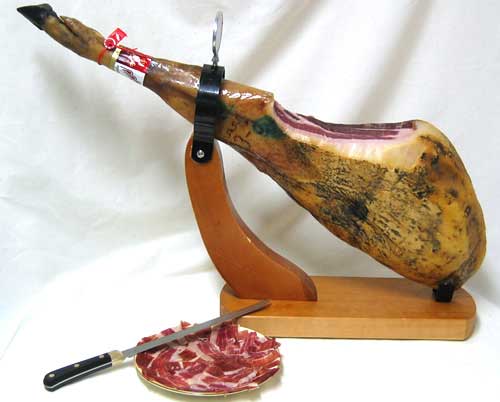 Elisabeth:
Jamon!
---
---